Murrayfield Golf Club is only 1.5 miles from the very centre of Edinburgh, one of Scotland's most famous golfing destinations and one of the world's top tourist attractions. It will take you 10 minutes by taxi from Edinburgh Castle to Murrayfield Golf club or 15 minutes from Edinburgh Airport. The views towards Edinburgh Castle from several of the holes at Murrayfield, are simply sublime and not matched anywhere else in the city.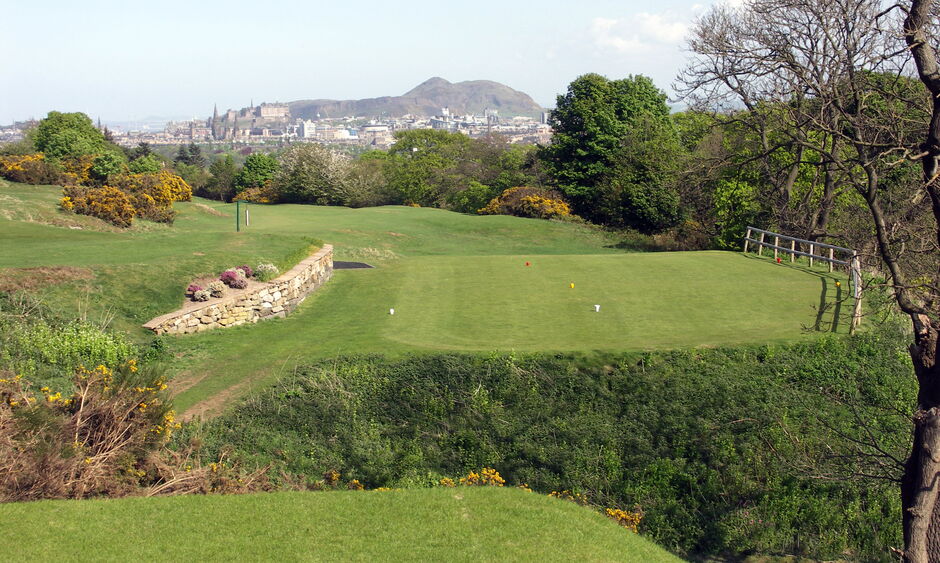 The course is next to the world famous Murrayfield Stadium and beside Edinburgh Zoo. It is one of the few courses in the world where you can hear lions roaring and gibbons singing as you play!
Murrayfield is a triumph of traditional golf course design. At under 6000 yards you could be forgiven for thinking this was an easy course, but that would be to underestimate it. With wonderful tight fairways and fast, smooth greens, this is a challenge for any golfer without being too long or unfairly difficult. It is simply one of the most enjoyable courses in Edinburgh.
The spectacular "Scottish Golf Coast" is 30 minutes drive from Edinburgh , where gems such as Muirfield, Gullane, Archerfield and Renaissance await those on a longer golf tour.
Why Choose Murrayfield Golf Club
If you enjoy great views, in a wonderful, relaxed setting and a golf course that is challenging but fair and manageable, then Murrayfield should be on your shortlist. We have a reputation at Murrayfield for some of the best fairways found anywhere. You often feel like you are walking on fine carpets, and the greens will equal your expectations, often running between 10 and11 on the STIMP testing. But beware, the greens have subtle borrows and breaks, so putting on these fast, smooth surfaces takes precision and good touch.
The course is here for all to enjoy, regardless of ability, as there is a challenge for every level. And, the course is continually being upgraded to meet the standards of the modern golfer, so every year we make small but appropriate adjustments to the bunkers and fairways.
Our clubhouse offers a wonderfully relaxed atmosphere, with a warm welcome and good food 7 days a week.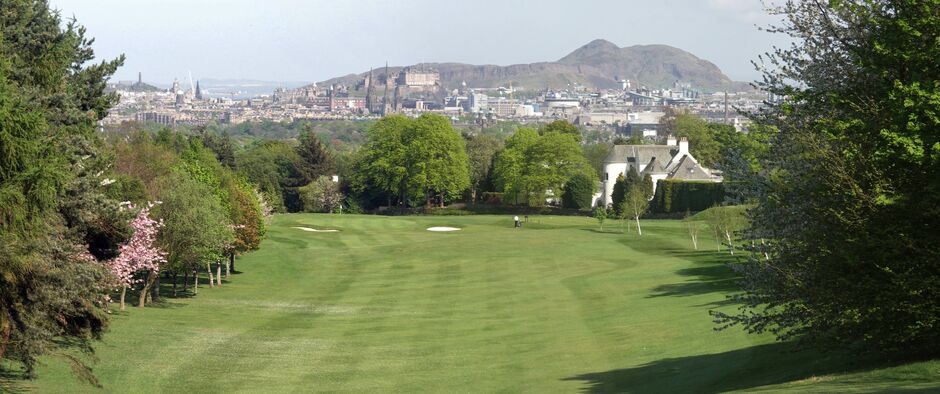 ​Dress Code Policy
Please help us maintain a smart casual standard both on and off the course.
You may wear tailored crew/turtleneck golf shirts.
Tailored Shorts may be worn in the Clubhouse and on the Golf Course.
Denim Jeans may be worn in the Clubhouse.
Please do not wear wet clothing, hats, caps, visors, or shoes worn on the Golf Course, football or rugby tops, beach or football shorts in the reception areas of the Clubhouse
Denim jeans, sleeveless shirts (men), vests or football or rugby tops are not allowed on the golf course.
Please wear suitable indoor footwear in the Clubhouse. Soft or hard spiked golf shoes are not allowed anywhere except the locker rooms.
You may be asked to leave the Clubhouse or the Golf Course if you do not dress appropriately. The staff and the professionals are authorised to request anyone whose dress is inappropriate to change their clothing or leave the Clubhouse or Course.
Catering
Full catering facilities are available 7 days a week (10am to 3pm Monday to Friday and 10am to 4pm Saturday and Sunday, or later by special request) at Murrayfield Golf Club, with a bar and dining area situated on the clubhouse top floor, with beautiful South Westerly views over the 1st and 18th holes, a real suntrap in the summer months. The clubhouse has a smart/casual dress code policy, where golf clothing is perfectly acceptable.
Food Prices From:


Full Breakfast £7.25
Coffee & Bacon Roll £3.95
Soup & Sandwich £5.75
2 Course Lunch £15.00
3 Course Lunch £18.00


To make or discuss a booking, please email the Golf Services Manager & Professional, Jonnie Cliff, Tel: +44 (0) 131 347 9961 or Book a Tee Time .